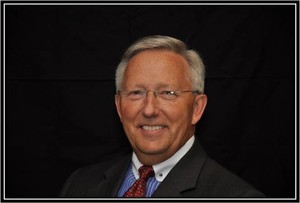 Brent
Mueller
Professional Experience
Brent strives to help clients lead happier, more fulfilling lives by helping them work toward making their dreams into reality. Brent is a financial advisor
 who focuses on developing wealth accumulation, preservation and distribution strategies for affluent professionals, small business owners, successful women investors, and retirees. With over 40 years of experience in the financial services industry, he is an experienced advisor and partner who will focus on your financial success.
Values
Brent believes that integrity, trust, honesty, and exceptional customer service are qualities that should not be compromised. His ethics and values were instilled at an early age while growing up in a small Minnesota farming community where helping other hard working people succeed was a daily occurrence. Those values are at the core of the relationships that he builds with clients.
Experience
Brent has an extensive background in financial planning, retirement planning, and employee benefits which is reflected by the many years of managing the retirement and capital accumulation programs for several large Twin City corporations as well as providing consultative services to large corporate pension and profit-sharing plans.
Commitments and Community
Born and raised in Arlington, MN, Brent graduated from St. Olaf College in 1969 with a Bachelor of Arts (BA) degree in Economics. Following a tour of duty in Vietnam with the 101st Airborne Division, Brent received his Master of Business Administration (MBA) degree in 1978 from the University of St. Thomas.
Brent has served on the Board of Directors of the Minnesota Chapter of the Midwest Pension Conference and on the Alumni Board of Directors of St. Olaf College in Northfield, MN.
Brent is an identical twin who understands the value of teamwork having played on championship baseball teams for Arlington and St. Olaf. Brent, and his wife Diana, have been married for 47 years and have one daughter, Stacy, and three grandchildren. Brent lives in Northfield and enjoys walking, golf, reading and hiking the North Shore of Lake Superior.